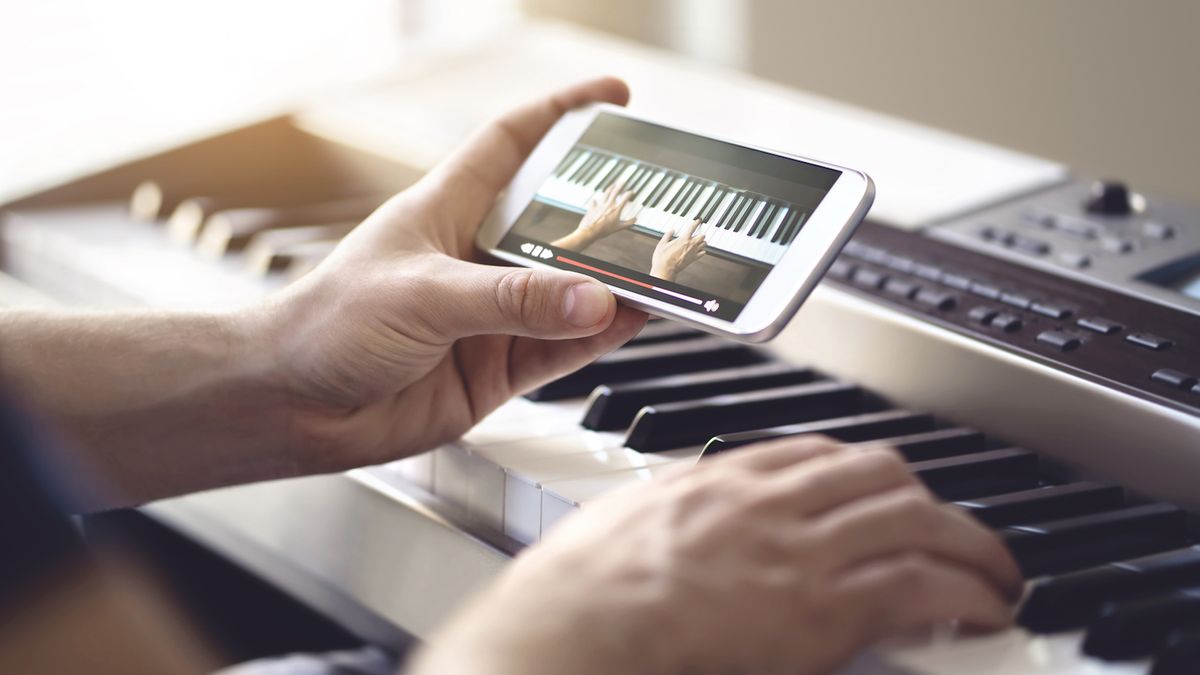 Nearly every activity has been pushed online because of the coronavirus pandemic and music lessons are no exception. In addition, many kids have been making the most of their remote schooling schedules by learning new instruments. According to a June 2020 survey from the Royal Philharmonic Orchestra, 38% of parents said their kids started learning a musical instrument during lockdown, and 66% of kids who were learning an instrument practiced more.
Children frequently start off by learning piano with Piano lesson Dallas. Comfort with the basics of music – note reading, rhythm, the discipline of regular practice – will also help those who have an interest in other instruments down the line. However, a piano or keyboard is a big upfront investment for parents, both in terms of finances, and how much space it will take up in the home. Then there's the cost of lessons, typically starting at $30 an hour or more.
Good news: There's a spate of online piano apps promising to engage kids and teach them everything, no matter their level. These apps are introducing classical music to a whole new customer base, engaging families with their fun song libraries and interactive lessons.
You don't even need to own a piano or keyboard to get started with some of these, just a smartphone, tablet or PC. Most of these apps work with some type of AI, so you'll need to enable the microphone on your device in order for the apps to recognize the notes you're playing.
Yousician is a popular platform for those wanting to learn an instrument, and lessons extend beyond piano to include guitar, ukulele, singing and bass. You can use your tablet as a keyboard, and the app and basic lessons are free. Premium plans cost $19.99 a month ($119.99 a year) and offer unlimited lessons on one instrument; Premium + plans cost $29.99 a month ($179.99 a year) and give students unlimited access to lessons and the full library of 1,800 songs, across multiple instruments.
The lessons aren't specifically geared to kids, but there's no reason they won't enjoy learning from the app. Yousician is tailored to pianists at any level and combines a gamified approach with interactive learning and real-time feedback.
Lessons take you through the basics, such as learning where middle C is, using your left hand, and mastering sharps and flats. After each lesson, you have the opportunity to play songs related to what you just learned, which provides some instant gratification. Our eight-year-old went straight from a lesson and workout on the C position to playing a slow version of Beethoven's Ode To Joy (with a backing track), using those same notes.
Yousician has color-coded keys and a range of notation views you can change as your child starts learning the notes. There's a leaderboard where you can see how you rank alongside friends and others at the same level, and you'll also find weekly song challenges.
Over the course of 2020, millions of new users have signed up for Yousician, pushing its base from 14.5 million to over 20 million. It's available for Android, iOS and PC. Yousician for Teachers was launched during the pandemic, so it's now being used in the classroom, too.
During the first London lockdown in spring 2020, one of our friends sent around a video of her seven-year-old son playing the piano. His rendition of Katy Perry's Firework was amazing to watch, especially considering he'd been a beginner a couple of months prior. The secret? The Simply Piano app, which he'd become completely obsessed with and started playing for a couple of hours each day.
He's not alone: Simply Piano has been downloaded over 10.2 million times. It's won multiple awards and is appealing to users of all ages and skill levels, with tutorials that break down technique, chords, moving from one hand to two, and more.
While you ideally need a keyboard to get going, the Touch Courses option turns your device into a virtual piano. After signing in, you can choose from a selection of goals, such as learning chords or mastering songs you love. Multiple family members can have profiles on the same account so siblings can learn at their own paces.