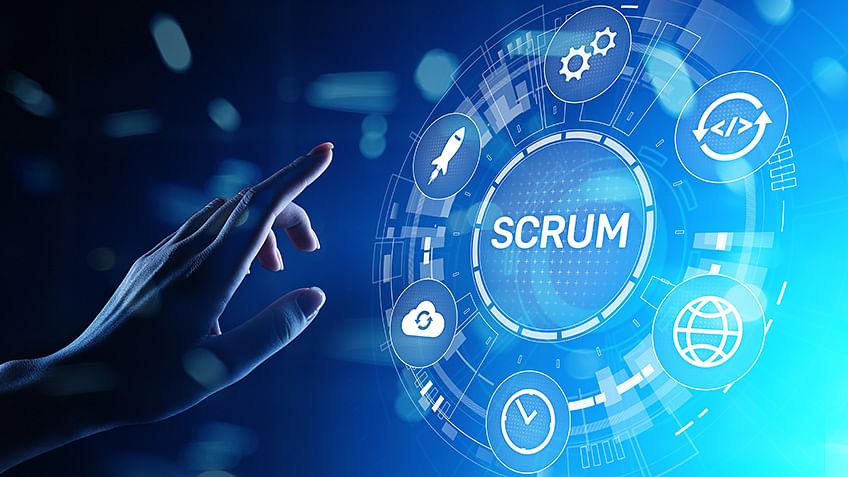 In an era when everything is fast and quick, businesses must also get their products to customers fast and according to their needs. For better and quick outcomes, advanced technologies are being used. In a globally competitive market, having an edge over the competitor always puts you in the limelight. Having a Scrum Developer Certification gives you an advantage in the worldwide market. In the software industry, the demand for scrum developers is very high who are efficient in agile. Scrum developers experiment with evolving products and learn to develop something unique. Scrum developers work in a team under the scrum master and work according to the specification of the product given by the owner.
Roles in the Scrum team:
The Product owner
The Scrum Master
The development team
The Scrum master makes sure the development team, made up of scrum developers, works well. Scrum developers work on the products provided to the owner after each sprint.
Why should you do Scrum Developer Certification?
Scrum Developer certification will help you understand how Scrum and Agile work on a technical level. The certificate will expose you to the tools and techniques required in Agile development. A Scrum Developer should be able to divide the module into small cores, defined as a Sprint, and develop software per the customer's needs.
In today's world, where there is competition, one needs to have certain qualities that make one stand out in the crowd. And Scrum Developer certification can hand you that quality. As more and more things move online, the global market for Scrum Developers in software development companies is growing. At the same time, there is a growing need for scrum developers who are familiar with agile principles and methods.
Scrum Development certification will help you learn technical skills, improve your ability to lead a team and your sense of responsibility, and keep you more focused on your goals. Scrum developers are always ready to accept, learn from, and build on any perspective the owner gives them to make a good product.
IT technology and software applications are used in every industry and sector because skills in scrum development and knowledge about agile are in demand. So putting details about Scrum Developer Certification in resumes puts an individual on edge in this competitive market.
Courses available for Scrum Developer
As Scrum Developers are in a lot of demand, many certifications are available for an individual to pursue. Scrum and Agile developers can get certifications that set them apart from the rest of the competition.
Certified Scrum Developer: The goal of CSD Training is to help students learn about Scrum and agile principles. The training takes two days, and then you have to take a test to get a license that is good for two years.
Course details

To get a Scrum Developer Certificate, a person must take two days of training from a Scrum Alliance-certified trainer. A person must go through the training that the trainer gives. When the course is completed, an evaluation for the CSD License will be set up. After passing the test, you have to agree to the CSD license agreement, which will get updated on your profile. The certificate is good for a period of two years
The format of the assessment of Scrum Developer Certification is not set and depends on the REP of Scrum Alliance.
Conclusion
A scrum developer certificate holder shows the ability to solve complex problems and can adapt to work in a dynamic environment. This ability puts the candidate at the top of the list to get recruited.
Leading a team is the most difficult in working in a professional environment. A team leader should be efficient in his work and know how to take the team to produce better outcomes in a brief period. With this scrum developer certificate, a person can learn not only how to do things, but also how to be a good team leader.
Due to the Covid-19 pandemic, many things went from being offline to being online. This made the software industry need more scrum developers. With this certificate course, a person can get noticed, get hired for a better job, and get a pay raise.