Issue: 2021/04 – April
The Village Nature Series returns to the Village Green in Cashiers with a program set for April 27. Everyone with a passion for the Plateau's natural heritage is invited.
---
LnRiLWNvbnRhaW5lcltkYXRhLXRvb2xzZXQtYmxvY2tzLWNvbnRhaW5lcj0iMGQxNDkzYzBjZWM1YzQyMmRiMzNlOTc2NmZjYTFmZDciXSB7IHBhZGRpbmc6IDEwcHggNDBweCAxMHB4IDQwcHg7IH0gLnRiLWNvbnRhaW5lcltkYXRhLXRvb2xzZXQtYmxvY2tzLWNvbnRhaW5lcj0iZWQzODMyYWE2MjAxY2JlYzViMWU1YjkwMmRjMDY3ZTIiXSB7IHBhZGRpbmc6IDI1cHg7IH0gLnRiLWJ1dHRvbltkYXRhLXRvb2xzZXQtYmxvY2tzLWJ1dHRvbj0iZTVkMGMwYWZjZWM1ZWRiOTA5MWEwMGU3Zjc2ZmJjODkiXSAudGItYnV0dG9uX19saW5rIHsgYmFja2dyb3VuZC1jb2xvcjogcmdiYSggMTU5LCA4MiwgNTcsIDEgKTtib3JkZXItcmFkaXVzOiAwO2NvbG9yOiByZ2JhKCAyNTUsIDI1NSwgMjU1LCAxICk7Zm9udC1zaXplOiAxMnB4O2xpbmUtaGVpZ2h0OiAxMHB4O3RleHQtdHJhbnNmb3JtOiB1cHBlcmNhc2U7Y29sb3I6IHJnYmEoIDI1NSwgMjU1LCAyNTUsIDEgKTsgfSAudGItYnV0dG9uW2RhdGEtdG9vbHNldC1ibG9ja3MtYnV0dG9uPSJlNWQwYzBhZmNlYzVlZGI5MDkxYTAwZTdmNzZmYmM4OSJdIC50Yi1idXR0b25fX2ljb24geyBmb250LWZhbWlseTogZGFzaGljb25zO21hcmdpbi1yaWdodDogNXB4OyB9IC50Yi1idXR0b25bZGF0YS10b29sc2V0LWJsb2Nrcy1idXR0b249ImU1ZDBjMGFmY2VjNWVkYjkwOTFhMDBlN2Y3NmZiYzg5Il0gLnRiLWJ1dHRvbl9faWNvbjo6YmVmb3JlIHsgY29udGVudDogJ1xmNTA4JzsgfSAudGItZmllbGRbZGF0YS10b29sc2V0LWJsb2Nrcy1maWVsZD0iZTk1NDE4ZjgxYmZmMjFjMzQ1OTZkYjY2MjhmNDVlYjIiXSBhIHsgdGV4dC1kZWNvcmF0aW9uOiBub25lOyB9ICBbZGF0YS10b29sc2V0LWJsb2Nrcy1pbWFnZT0iZjI5MTJiODMzZDM1MjEzYmNiOGM3MzhlZGMwZjU5ZTciXSB7IG1heC13aWR0aDogMTAwJTsgfSAudGItZmllbGRzLWFuZC10ZXh0W2RhdGEtdG9vbHNldC1ibG9ja3MtZmllbGRzLWFuZC10ZXh0PSI4YmFhZjBmOTZlZGYzMzJkZTg4MmRmZDIzNDVkZjYzMiJdIHsgbWFyZ2luLXRvcDogMDtwYWRkaW5nLXRvcDogMDsgfSBAbWVkaWEgb25seSBzY3JlZW4gYW5kIChtYXgtd2lkdGg6IDc4MXB4KSB7IC50Yi1maWVsZFtkYXRhLXRvb2xzZXQtYmxvY2tzLWZpZWxkPSJlOTU0MThmODFiZmYyMWMzNDU5NmRiNjYyOGY0NWViMiJdIGEgeyB0ZXh0LWRlY29yYXRpb246IG5vbmU7IH0gICB9IEBtZWRpYSBvbmx5IHNjcmVlbiBhbmQgKG1heC13aWR0aDogNTk5cHgpIHsgLnRiLWZpZWxkW2RhdGEtdG9vbHNldC1ibG9ja3MtZmllbGQ9ImU5NTQxOGY4MWJmZjIxYzM0NTk2ZGI2NjI4ZjQ1ZWIyIl0gYSB7IHRleHQtZGVjb3JhdGlvbjogbm9uZTsgfSAgIH0g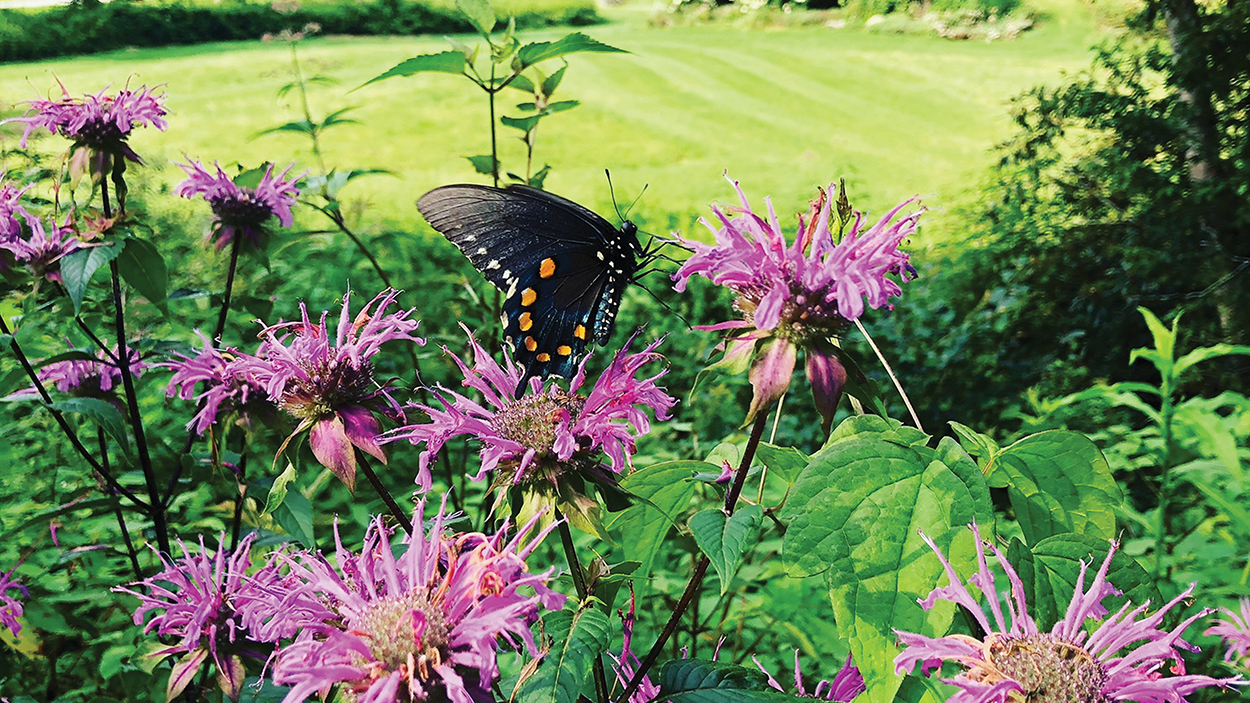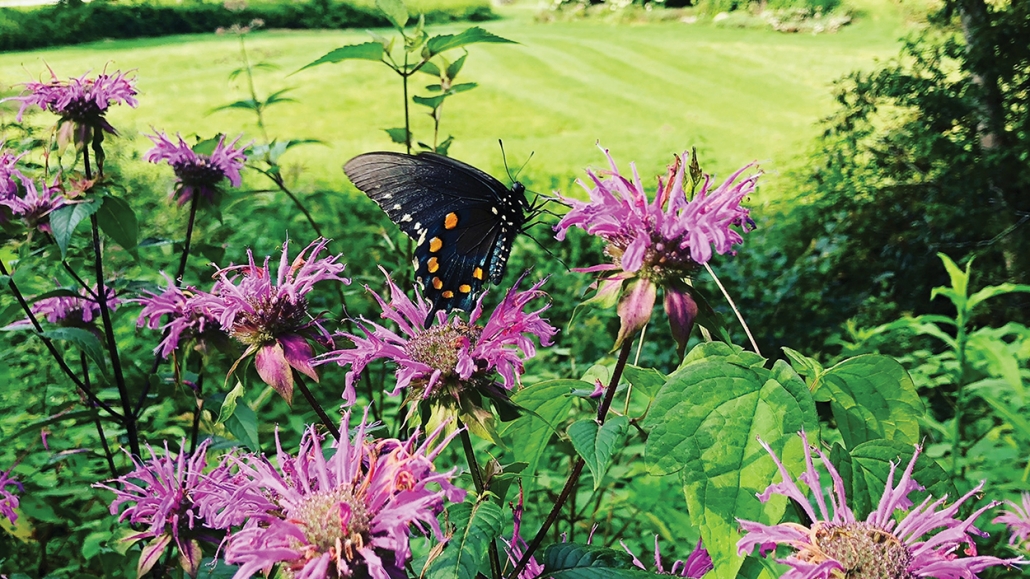 The Village Green and Highlands-Cashiers Land Trust co-host a speaker series called the Village Nature Series (VNS), which features experts in their field presenting on wildlife, habitats, conservation, and local cultural heritage.  
Traditionally, these events are held at The Village Green Commons in Cashiers on the last Tuesday of every month during the summer season; however, at this time, we are bringing these presentations to you virtually!
Our first VNS of this year will be on April 27 at 5:00 P.M.
In honor of this year's Earth Day theme, "Restore Our Earth," our presenter, Sonya Carpenter, co-owner of Canty Worley and Company, will present on "Nurturing life in your backyard; choices within our control." Sonya describes her presentation: 
"Over the past year, most of us have had our lives significantly disrupted by forces beyond our control. Worldwide crises such as the pandemic and the climate crisis may leave us feeling hopeless and helpless. Let's celebrate Earth Day by focusing on choices we can make for a better world. 
"By committing to changes in our own gardens and communities we can nurture the other species by improving the environment that we share. Learn more about how native plants support native species of insects, birds and other wildlife and how practices in your own garden can lead to big changes."
Participants can register and receive a Zoom link prior to the event by emailing Ann Self, Director of the Village Green, at [email protected].
The rest of our Village Nature Series line-up will include a presentation about Hemlocks by the Hemlock Restoration Initiative on May 25; a talk about Hellbenders by the NC Wildlife Resources Commission on July 27; and a presentation about Red Wolves by the WNC Nature Center on September 28.  We'll announce the June and August programs a little bit later. Follow Highlands-Cashiers Land Trust and The Village Green on social media for more information and updates about these upcoming presentations.
Highlands Cashiers Land Trust is a 501(c)(3) nonprofit organization that has conserved over 3400 acres of our most treasured natural resources in over 100 places on the Highlands-Cashiers Plateau.  
To learn more about the important work the Land Trust does, visit hicashlt.org.