IDAHO FALLS — A local 18-year-old was able to become an EMT before he graduated high school, all thanks to online school.
Maeson Frymire, who is from Idaho Falls, graduated in May from Inspire Connections Academy, an online K-12 public school. The district office is based in Boise and covers all of Idaho.
"It definitely gave me a lot more flexibility with my time. I was able to go do my EMT class and get certified before I graduated high school, which is nice," said Frymire.
Approximately 1,400 to 1,500 students a year are enrolled in the school, which allows students to complete their work in their own time. According to Inspire Connections Academy's website, the school lets students learn from anywhere there is an internet connection with an innovative online school curriculum that meets rigorous state education standards.
"We have a lot of rodeo stars, so they are traveling quite frequently throughout the year. They can log in from wherever they are at and do their homework," said Brandi Bretz, Inspire Connections Academy school coordinator.
Frymire pursued his EMT certification in April while completing his high school courses due to the freedom he had as an online student. 
"We just have some amazing kids. I am proud of our kids," said Bretz.
As Frymire graduated from high school, he got an opportunity soon after where he spent four weeks in Taos, New Mexico — about two and a half hours away from Albuquerque — to work on wildfires.
He worked with the Forest Service and helped run a communications trailer. He said the trailer is where pilots talk to the dispatchers and they figure out when to land and where to go. Frymire helped with the Calf Canyon Fire, which has burned approximately 341,471 acres, and the Midnight Fire, which has burned around 4,896 acres.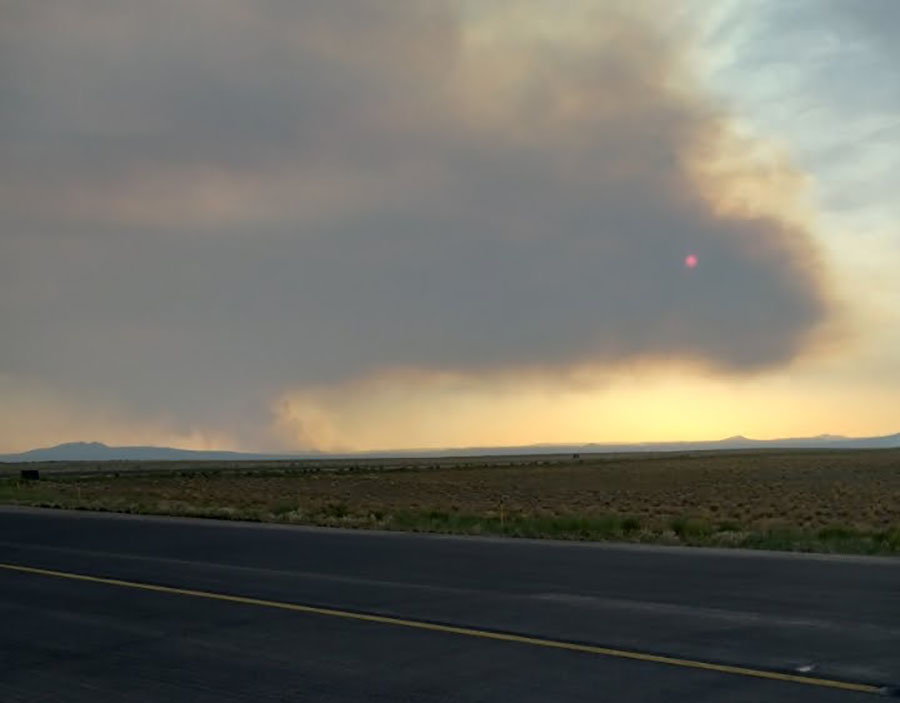 It's experiences like this that show he is well on his way to his goal of becoming a firefighter in Idaho Falls.
"I want to be a fireman, and in order to be a fireman, you have to be an EMT," he said. "My dad, he was a fireman, and ever since I was little, I always wanted to be a fireman. I am a really hard worker, so I like to get things done as quick as possible, and I'm close to getting my wildland firefighter certification."
He said he's glad he was able to do online school with Inspire Connections Academy and said discipline allowed him more freedom.
"It gave me more time. I could work a full-time job and still get school done," he said.