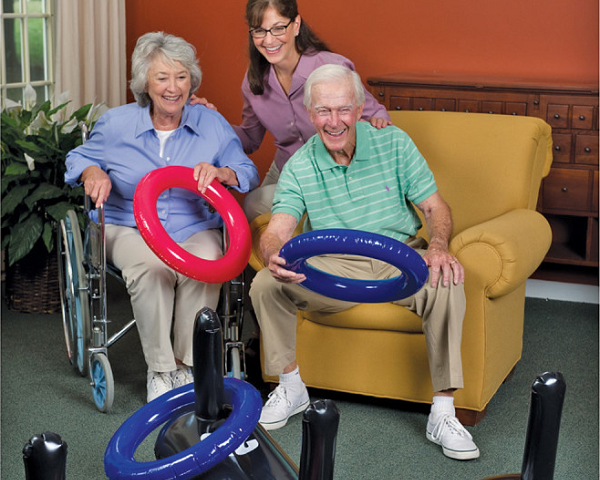 Most seniors want to live independently as long as possible. Whether that's at home, with family, or at a senior living facility, they want to find a way to still be able to do things even during their later years. One of the best ways to live a better life in retirement for seniors is by staying active. In this post, we'll look at some things that are great activities for seniors that can keep them moving and doing things to stay healthy and more independent for years to come.
Gardening and Outdoor Activities
Being outside has been shown to keep people happier. Natural sunlight is great for the body and mind in moderation and is known to brighten the mood and improve overall health. This means that one of the best ways for seniors to stay active is by gardening.
The great thing about gardening and planting flowers and trees is that it's fulfilling, great exercise, and gives people something to nurture and care for which can boost happiness a great deal. It can also be done from nearly anywhere from outside your home to in the community. Modern senior living facilities also sometimes offer gardening spaces and classes to help keep residents active.
Community Events and Activities
This can be anything from the local county fair to an event that is only held in a particular area like a founder's day celebration or parade. Finding local events to attend and be part of is crucial to staying active both physically and mentally.
Social engagement helps sharpen the mind and keep seniors alert. Not only that, seniors bring a lot of value to the community in both a social and economic sense so there's plenty of reasons why seniors should be involved in the community. Some communities are devoted entirely to those 55+ and plan events around the age of the residents so that everything is tailored to their needs.
Senior Fitness Plans
Just like gardening is great exercise, having a dedicated fitness regimen is the best way for seniors to stay active and healthy. There are now more options than ever for seniors to stay fit and many of them come as benefits of your health insurance plans.
Finding one that works for you can mean more years of living free and independent. It's important to take advantage of all the options available to you to keep living your best life. The health benefits alone are worth the effort of finding a fitness plan that makes you healthy.
Final Thoughts
While it can be tough to find ways to stay active at first, with a little searching, you too can find activities in your area to keep you active for years to come. As we said, gardening is an amazing activity that can be done almost anywhere, but there are plenty more ways to stay active as well.